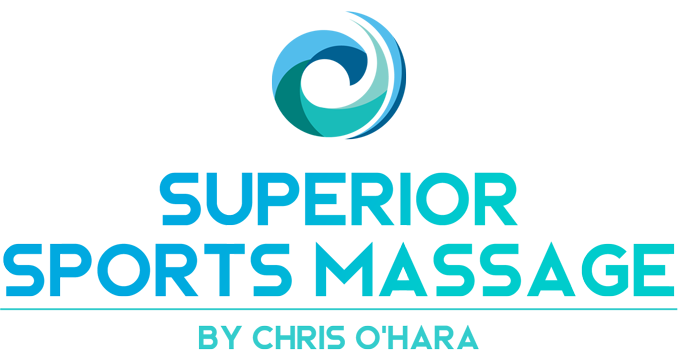 About Me
My name is Chris O'Hara, your Hermosa Beach massage therapist. I was born here in the South bay and have been working as a Massage Therapist for almost a decade, giving thousands of massages. My unique massage style is very thorough, slower paced and custom made for the individual. Over the years, athletes have come to appreciate my work and it has become my specialty. Whether you are an athlete in training or simply sore from a days work, Superior Sports Massage by Chris O'Hara will be your best bet in getting your body back to top shape.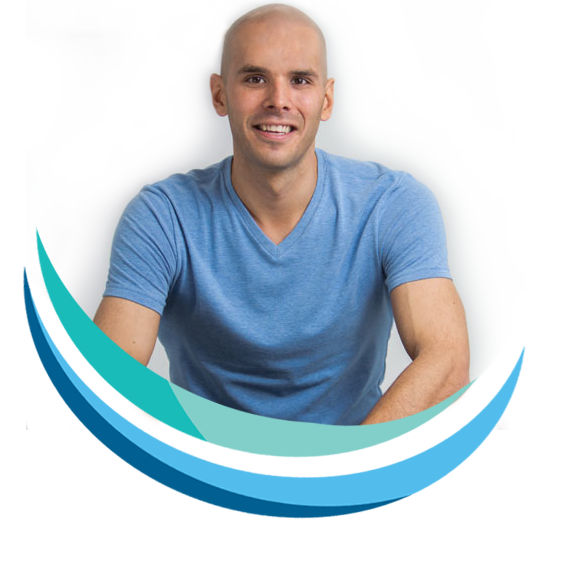 Sports Massage
Best for relieving your swelling and draining fatigue
Sports massage therapy is geared toward athletes of every kind, from world-class professionals to weekend joggers. The particulars of the sports massage technique are specific to the athlete's sport of choice. Focusing on areas of the body that are overused and stressed from repetitive and often aggressive movements.
DEEP TISSUE MASSAGE
Best for relieving your muscle tension and improving circulation
A type of massage therapy, deep tissue massage uses firm pressure and slow strokes to reach deeper layers of muscle and fascia (the connective tissue surrounding muscles). This method of massage is used for chronic aches and pain and contracted areas such as a stiff neck and upper back, lower back pain, leg muscle tightness, and sore shoulders.
SWEDISH MASSAGE
Best for relaxation, improving circulation & flexibility
Relaxing the entire body is one of the primary goals of this technique. Muscles are rubbed with long gliding strokes in the direction of blood returning to the heart. Swedish massage is exceptionally beneficial for increasing the level of oxygen in the blood, decreasing muscle toxins, improving circulation & flexibility while easing tension.
Why Choose Superior Sports Massage over the others?
Let me to give you the rundown.
The massage industry is filled with therapists who use a cookie cutter approach to their massages. Before our session I will ask about any concerns or areas of tension in your body and they will always be taken into consideration. Whether your goal is improvement of soft tissue health or relaxation or a combination of the two, we can work together to find the massage that's right for you.
I have been a massage therapist for almost a decade and have given thousands of massage treatments. I have worked in spas, chiropractic offices/medical settings and at sporting events. I have tremendous knowledge about the body as far as soft tissue is concerned. I have worked with every demographic of the population and am especially in tune with all of my clients needs.
It is standard practice for massage establishments to falsely advertise that they charge so and so price for a "60 minute massage." When you book with me you will be on the table for at least the time you booked for. I try to allow at least a 20 minute window between appointments to ensure there is no rush.
I will never charge you for being late, canceling or re-booking. I know from living and driving all over LA county, how frustrating it is to try to schedule things and keep all your appointments. Just try your best to let me know ahead of time if you cannot make it on time or if you have to reschedule.
THE WORD AROUND TOWN
Take a look at a few of my reviews below
I am a physical therapist and this was by far the best massage I have ever gotten!  He knew what he was doing and was able to FEEL what needed to be worked on, which is a sign if a very good massage therapist.  He was extremely thorough and was very good at asking and gauging how much pressure I wanted and could tolerate (I prefer VERY deep pressure and he did not dissapoint).  Lastly, his prices are extremely reasonable, so I plan on going back regularly.
I sleep much better after his massages, and his bodywork keeps me going so I can continue to work out. He is strong, consistent, and thoughtful in his approach, and his experience (10+ years) and expertise clearly shows. Also, for anyone who is squeamish about male massage therapists, he is completely professional and just a nice guy. Very affordable prices for someone who needs ongoing work, especially if you buy a package.
Found Chris thru Yelp. I've been searching for a new massage therapist after my last one relocated to San Diego. Finding someone who is legitimate and can apply the right pressure can be a challenge. (I'm a personal trainer based in Redondo Beach. Wear and tear is the common theme for this body.) I was specifically looking for an independent massage therapist after paying much more for professional studios where I wasn't as fond of the sessions given. Chris, though? He's the real deal. He has an understanding of the muscles being utilized in select exercises, so that really made a difference in his technique. I can handle deep tissue massages and I'll tell ya his style is on point. I'll be recommending my own clients to see him after searching for a new therapist the last few months. Definitely worth the time and money. You can also schedule thru his website which is extremely convenient. Thanks again, Chris. I'll see you soon, brotha!
Chris should be your go-to massage therapist in the South Bay.
You can tell from talking with Chris before the massage that he has a passion for helping people.
During the massage, it is pure bliss having someone knowledgeable work the muscles that need attention – being active with life and sports we all seem to have spots that lock up – He knows right where to go and takes his time to warm up the muscle before doing deep tissue.
Just wish I found him sooner!
Mike B.
Single Massage l $95

3 Session Pack l $265

5 Session Pack l $425

10 Session Pack l $820
Single Massage l $130

3 Session Pack l $360

5 Session Pack l $580

10 Session Pack l $1125
Single Massage l $165

3 Session Pack l $455

5 Session Pack l $725

10 Session Pack l $1400
Frequently Asked Questions
Learn How it Works!
Do you offer any other modalities of massage?
Yes. I may use a dozen different massage modality techniques in any given massage.
Do you have any female therapists on staff?
I do not have anyone else on staff at my office location in Hermosa Beach. In the interest of keeping my quality high and my prices low, (at least for the moment) this is a one man show. I am licensed professional and will make sure my clients are as comfortable as possible.
What type of massage is right for me?
The massage therapist's communication skills, quality of touch, and knowledge is much more important than the modality. The modality is a tool. I may never ask you what specific massage modality you want. I believe it is a team effort for us to figure out what your body needs.
How is the parking at your studio?
Parking can be a challenge in the South Bay Beach cities. With rare exceptions, parking is available, free and abundant. We have a designated area for visitors on top of the parking structure in front of the building. (The underground structure is for tenants only). There is also plenty of free parking in the surrounding neighborhood directly behind the building.
Do you give pregnancy massages?
Yes! Expectant mothers can benefit a lot from focused massage pressure to alleviate discomfort caused by the pregnancy.
What should I expect?
I will give you an intake form to fill out, we will go over what areas need the most work or need to be avoided. During the massage you may wear whatever is most comfortable to you. It is all up to you. Most people go down to their underwear or go nude under the sheets. Your private areas will be draped at all times.
What is your cancellation policy?
I will never charge you for being late, canceling or re-booking. I know from living and driving all over LA county, how frustrating it is to try to schedule things and keep all your appointments. Just try your best to let me know ahead of time if you cannot make it on time or if you have to reschedule.
Do you run specials or take insurance?
I have package discounts that start at 3 sessions and go up to 10 sessions. The more you buy the more you save! If you keep up with my social media, or receive my newsletter, I will also run other deals from time to time. I take Health Savings Account and Flexible Savings Account payments, but not insurance at this time
Have a question? Send me a message!
Hours: 10am-10pm
7 days a week
LATEST NEWS
Recent Blogs and Updates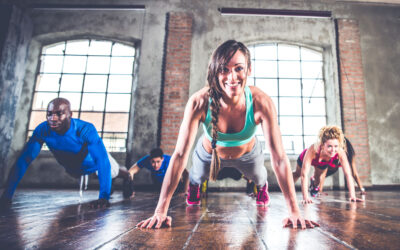 Thoughtful Gifts for the Wellness and Fitness Enthusiast These are the best gifts for that special person in your life that loves health and wellness. Everyone has at least one health nut in their life. 1. SUPER GREEN LATTE A nourishing, warming drink for the green juice...