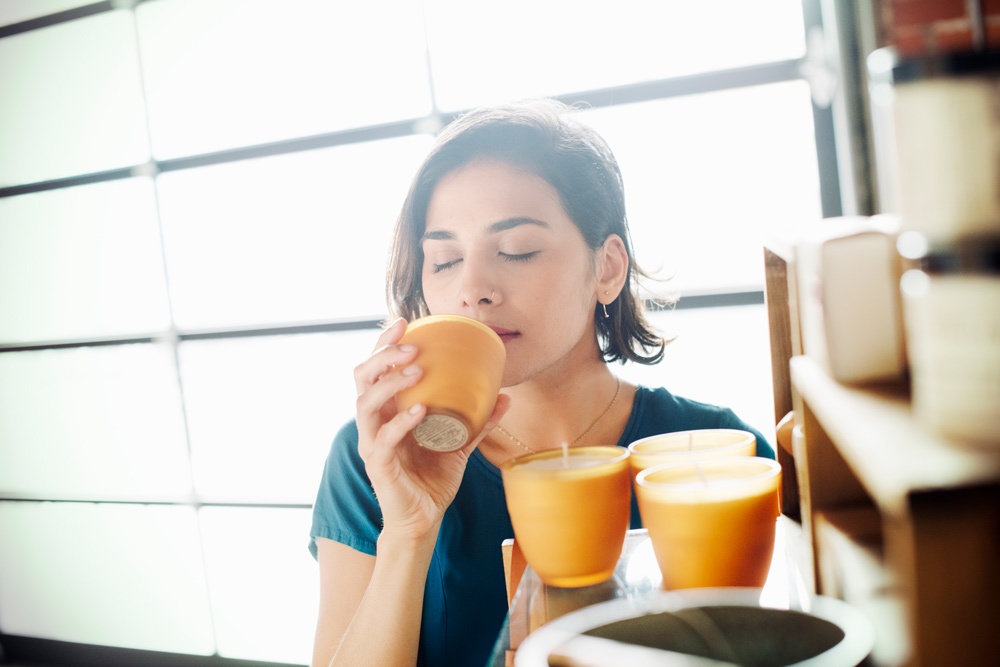 Promote a sense of calm with a stress-relieving scent.
When you're having a rough day, even the smallest things can make a difference in taking the edge off, whether it's catching your favorite show on TV, having a warm cup of tea, sipping on your favorite glass of wine, taking a nice soothing bath, or just having a quiet moment to yourself. But you know what really boosts the relaxing factor of your space? Lighting a nice candle to add some gentle lighting and calm inducing scents.
Don't overlook the importance of taking a moment to yourself. Candles can help you escape. Some scents can take you back to a place you love, like your cozy cabin or your favorite vacation on a tropical island. It could also be a scent that simply helps you recreate a spa-like feel in the comfort of your own home. But while any fragrance can improve the ambience of your home, there are a handful of specific scents that specifically help set a calming mood.
Transform your home into a serene retreat with mood-enhancing candles:
1. Relax With Lavender Scented Candles
Probably one of the most well-known scents is lavender because it's known for its stress-relieving properties. If you're seeking a scent that will restore calmness after a long, demanding and hectic day, just light and kick back with some soothing tunes.
Lavender is given in 

aromatherapy treatments

 to relieve migraines and other forms of headaches.

It is also used to help insomniacs by improving sleep through its calming and relaxing properties.

According to the 

National Institutes of Health

, studies have indicated that lavender can help improve neurological disorders.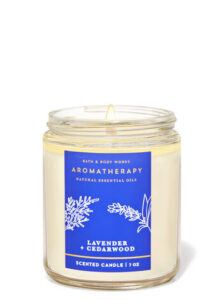 2. Be Soothed with Citrus Aromas
Citrus scents like lemon or orange can instantly clear the fog from your mind and ease your built up tension.
Citrus scents can lift your dreary mood by filling your home with the smell of sunshine.

You can't help but feel less stressed when a fresh citrus scent hits those nostrils.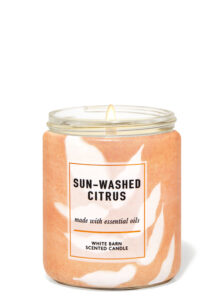 3. De-stress with a Sage and Mint Candle
Sage has a long history of use in Egyptian, Roman, and Greek medicine, as well as in Native American healing traditions. Dried sage is burned as a way to heal, protect, increase wisdom, and boost defense against disease.
A 2005 study showed that common sage oil improved memory and cognition (thinking ability). In addition, increased dosages were related to improvements in mood and feeling alert, calm, and content

Peppermint

 is known as a mood elevator that can help clear your thinking.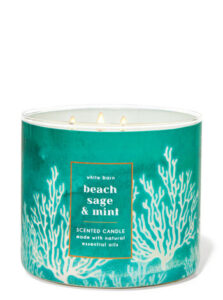 4. Chill Out With a Eucalyptus Spearmint Candle
Similar to the effect of peppermint, spearmint has those calming and relaxing properties. When combined with eucalyptus, this scent becomes powerful as the one you must have on hand to help you chill when you get home every day.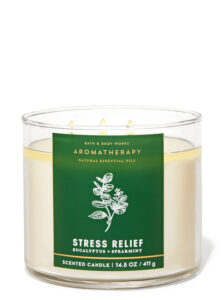 5. Combine Vanilla and Pine
Some days may require a restful combination of scents to help you unwind! It may sound like pine and vanilla are too contrasting to blend into something refreshing, but these two scents are a great pair.
The pine tree fragrance you know & love with a creamy twist.

This combination is likened to a breath of fresh air. It's difficult to still be wound up when these comfy aromas surround you.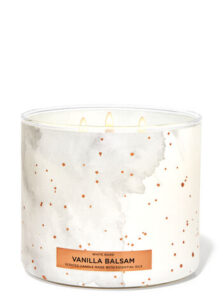 6. Reduce Tension With a Rosemary Candle
If you're having a bad day and feel that you're at the end of your rope, reach for a rosemary scented candle. Rosemary is a great scent to combat headaches and mental fatigue, as well as physical exhaustion.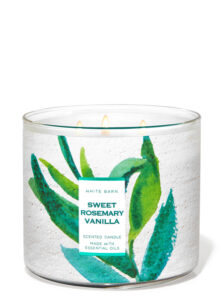 7. Reduce Stress With Honeysuckle and Freesia
Floral scents make this candle a great choice for a stress-free zone. Light it up in one of your safe spaces, then close your eyes and prepare to be instantly transported to a soothing spring evening.
Honeysuckle

 is known to relieve anxiety and stress headaches and in some cases depression.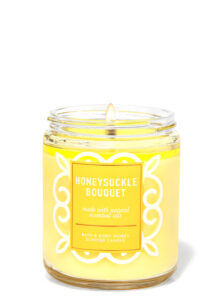 8. Escape With a Tropical Candle
Transport yourself back to that warm beach with a cool breeze. Just imagine yourself sipping on that tropical drink. It proves that even man-made scents can be magical.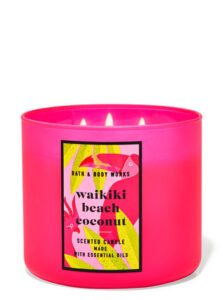 Not a fan of coconut?