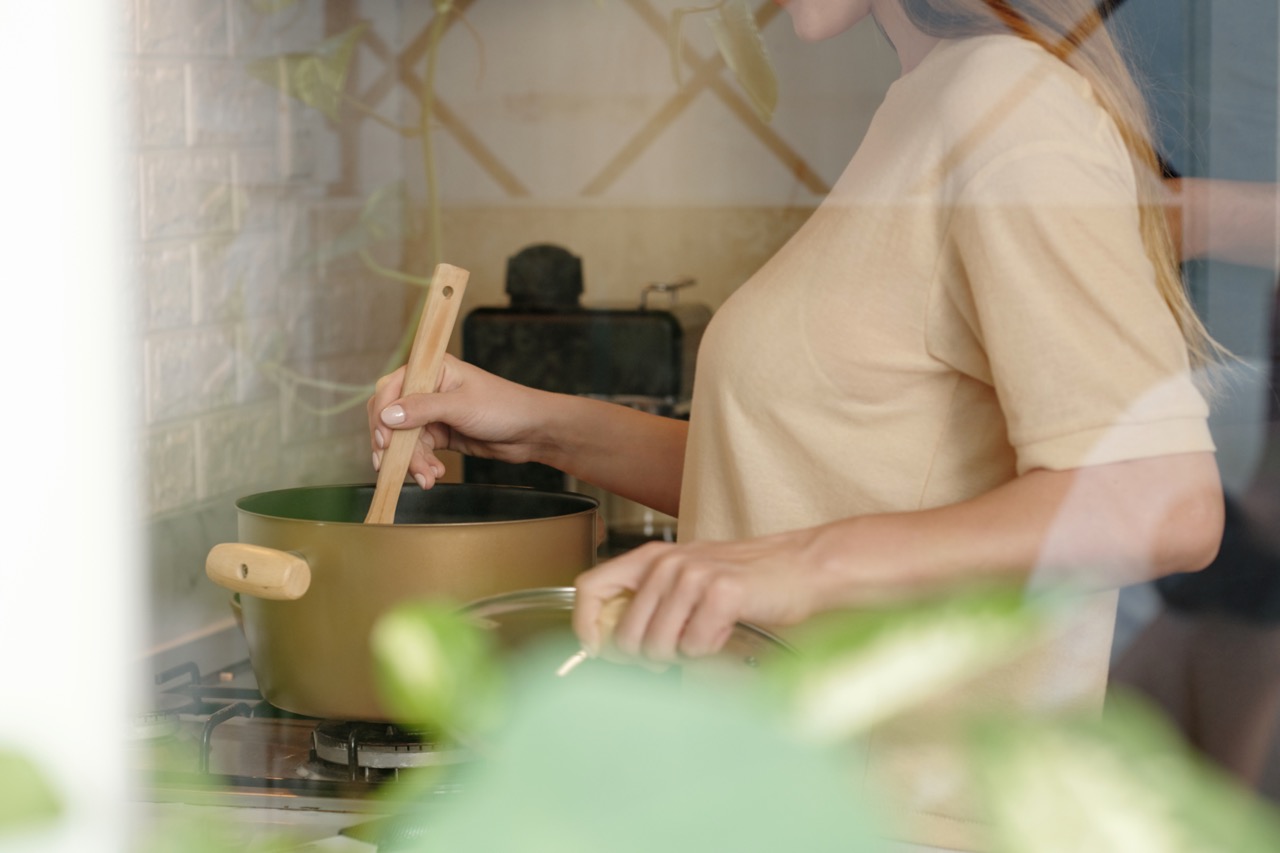 I know the feeling. You're busy, you're tired, and you just don't have the time, energy, or desire to cook a healthy dinner. But you also know that eating unhealthy meals all the time is not good for you. So what do you do?
The solution is to find easy and healthy dinner recipes that you can make quickly and easily. There are a lot of great recipes out there that fit the bill. Here are some favorites:
Sheet pan dinners: Sheet pan dinners are a great way to get a healthy and delicious meal on the table quickly. Simply toss your favorite vegetables, protein, and seasonings on a sheet pan and roast in the oven.
Slow cooker meals: Slow cooker meals are another great option for busy people. Simply throw your ingredients in the slow cooker in the morning and come home to a delicious, home-cooked meal in the evening.
One-pot meals: One-pot meals are perfect for people who want to save time in the kitchen. Simply add all of your ingredients to one pot and cook until everything is done.
There are many easy and healthy dinner recipes out there that you can make quickly and easily. By finding a few recipes that you love, you can make sure that you're always eating healthy, even when you're busy.
To get things jump started for you, here a few recipes below.
Sheet Pan Dinner Recipes
They're so great in their simplicity. Put everything on a sheet and bake it. Plus, there's so little cleanup!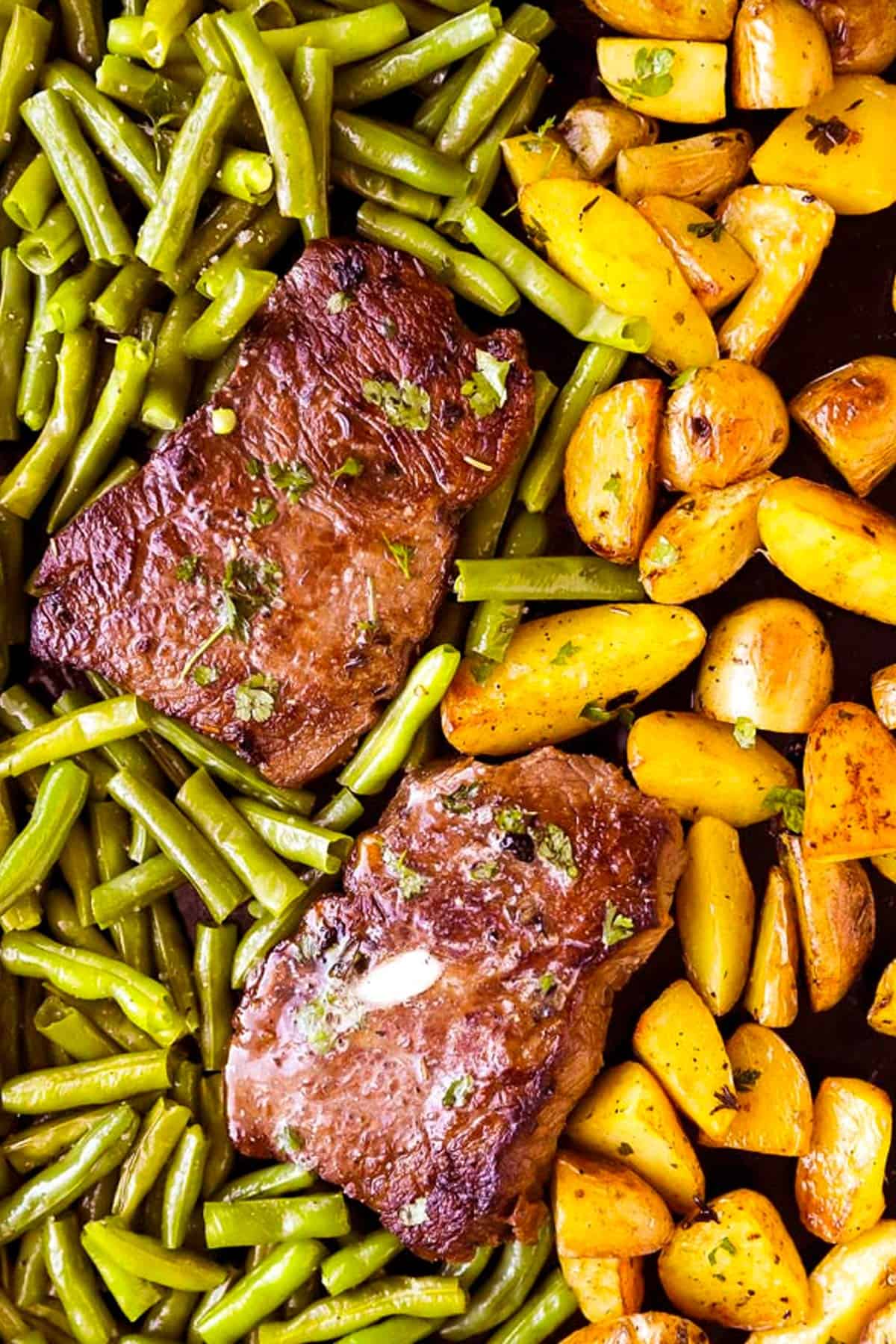 Steak and Potato Sheet Pan Dinner
Steak and potatoes make an excellent combination! This steak and potato sheet pan dinner is cooked on a sheet pan in the oven with vegetables like green beans or asparagus, and potatoes. It makes a tasty family dinner that everyone can enjoy!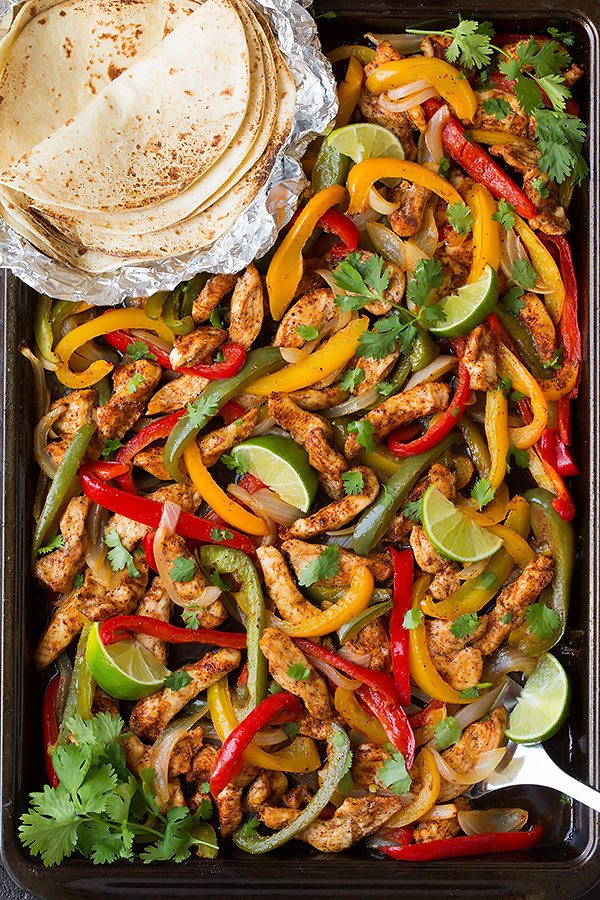 Sheet Pan Chicken Fajitas
If you're looking for an easy dish to add to your list of household meals, these sheet pan chicken fajitas make a great choice. They're brimming with traditional Mexican flavors, and they're easy to make, and more importantly, easy to clean up!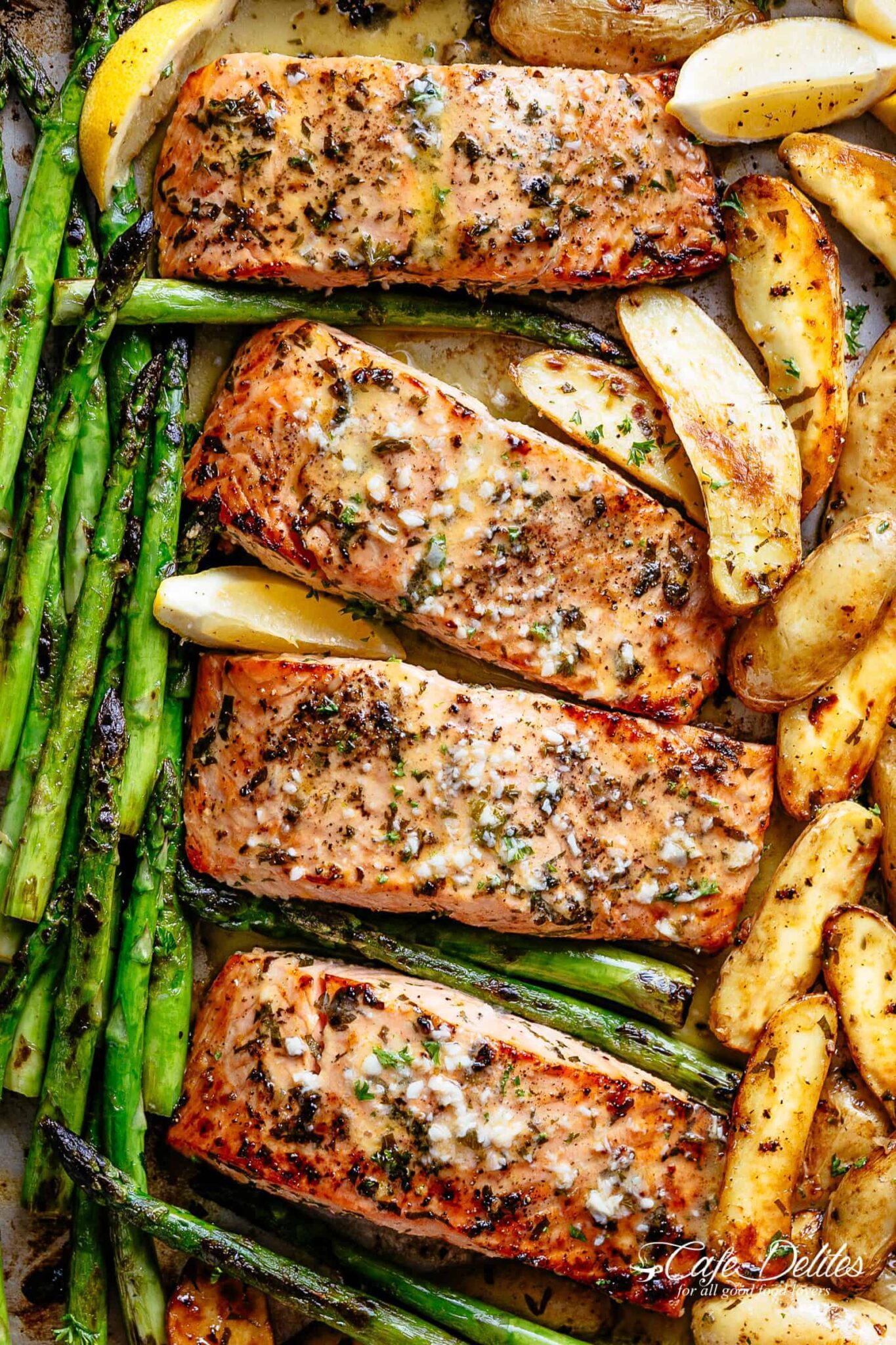 Garlic Butter Baked Salmon
Garlic butter baked salmon Sheet Pan.. The salmon is terrifically tender, and it's paired with crispy roasted potatoes, asparagus, and a garlic butter sauce.
Slow Cooker Meal Recipes
Slow cookers are for busy days… easy days… lazy days! Sometimes you just want to set it and forget it. And, the slow cooker cooking method allows longer time for the flavors to seep and marry everything together. Tasty!

Slow Cooker Beef and Broccoli
Looking for an incredibly easy and healthy beef recipe? then look no further than this Crockpot Beef and Broccoli.
The amazing beef and broccoli combination is out of this world delicious. You will be surprised that this easy dish can taste just like you get in a restaurant, super tasty and irresistible…

Crockpot Chicken Noodle Soup
Make the most comforting and satisfying Chicken Noodle Soup at home with this awesome recipe! It's loaded with delicious and healthy ingredients that make an excellent soup for any time you crave comfort food.

Slow Cooker Turkey Bolognese
Make restaurant-worthy bolognese at home with this healthy Slow Cooker Turkey Bolognese recipe!
This exceptional dish is perfect for satisfying your Italian cravings.
One Pot Meal Recipes
Sometimes, when life gets busy, you just want things a bit easier in the kitchen. Less time cooking. Less dishes! With these easy one pot recipes, you'll get delicious weeknight dinners on your table faster than ever.

Mediterranean Braised Chicken
This gorgeous Mediterranean braised chicken is your coq au vin taken to the next level! So many layers of flavor, yet so easy. Just brown up the chicken, make a quick sauce and braise everything in the oven.

Instant Pot Vegetable Soup
Cozy and nourishing, this homemade vegetable soup recipe is easy to make using simple ingredients.

One-Pot Spaghetti
Quick and delicious, with only one pot to wash for a family-pleasing dinner. In fact, it's such an easy spaghetti recipe that you'll never make it any other way again!
Here are a few more tips for finding and making easy and healthy dinner recipes:
Look for recipes that use simple ingredients that you already have on hand. This will save you time and money. Don't be afraid to experiment with different recipes. The best way to find new recipes that you love is to try them out.
Ask your friends and family for their favorite recipes. They may have some great ideas that you haven't thought of. Join a cooking class or online community. This is a great way to learn new recipes and meet other people who are interested in cooking healthy meals.