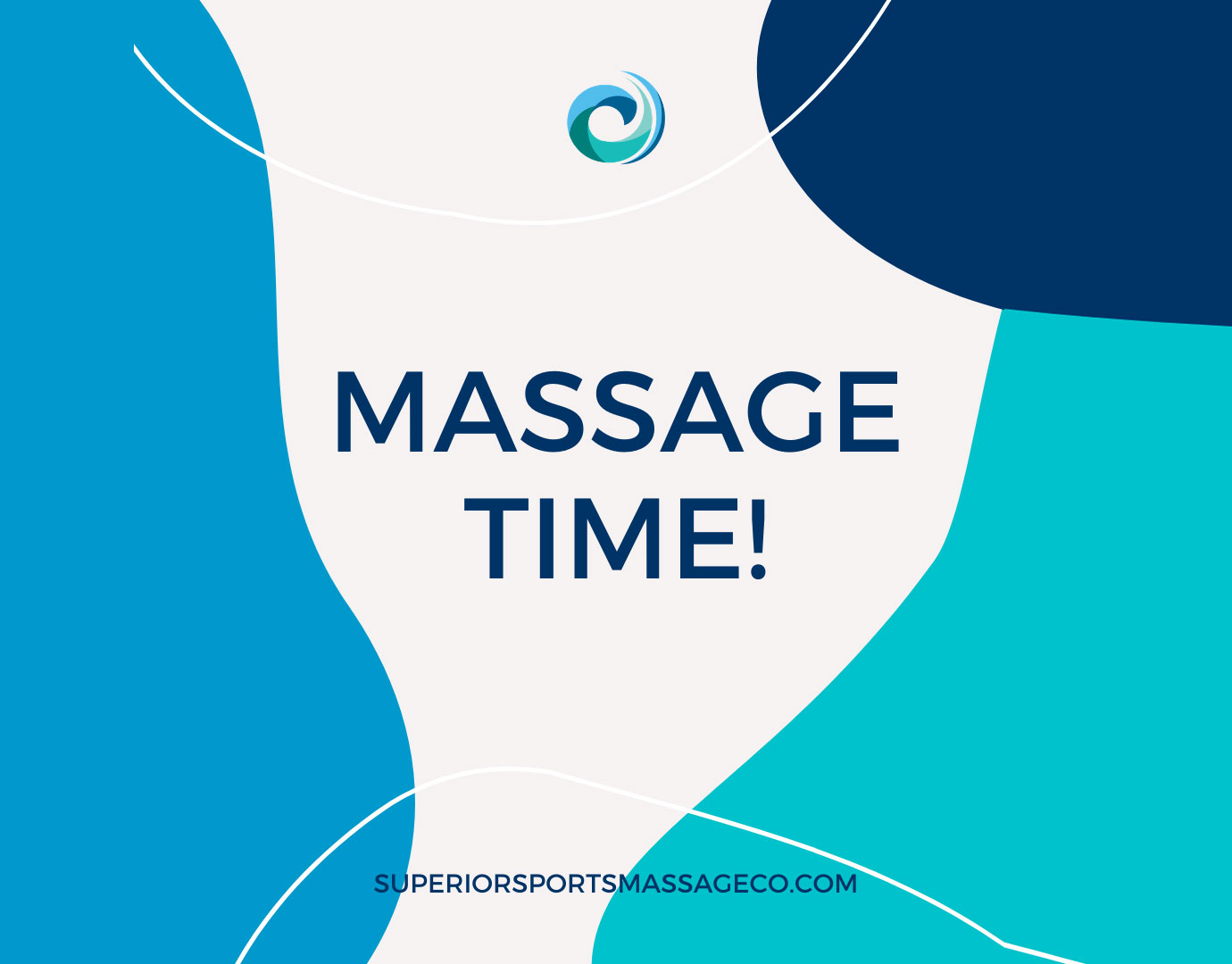 Hello everyone,
In case you didn't know, I'm available for massage therapy again! While Superior Sports Massage is now open, these past few months have seemed like an eternity and I'm excited to see you all again!
I'm proud to be of service to you and the community. Allow me to help heal some of the pain and stress from these past few months. My massage therapy is here to help you get the lasting relief you need.
STOP suffering through your:
Constant neck pain and headaches
Poor sleep
Stress and anxiety
Tight muscles
INSTEAD let me help provide:
Neck and headache relief
A good night's sleep
Therapeutic and calming massage
More flexibility, muscle knot release, and stress relief
Since reopening, I would like to let you know that I am taking extra precautions because this COVID 19 has turned many of our lives upside down.
My office has always been very sanitary because cleanliness and your well-being is very important to me. I change the sheets, face coverings, and always wash my hands between clients. In addition, there are rarely more than 2 people in my office at any given time. But until further notice, I will also take extra precautions. I will be sanitizing all countertops and all other items that are touched often more frequently. Think the bathroom key, the iPad during payment, all surfaces in my office, etc. I will also wear a mask during our appointment and I ask that you please wear one except when you are face down in the face cradle. (Its already stuffy enough laying face down into that thing ?)
I am very serious about my health and most of you are too. Most of us have very healthy immune systems, but I am trying my best to protect our immunocompromised community and respect local governments wishes. Can't wait to see you all again. Thank you everyone!
Are you in the South Bay near Torrance, Manhattan Beach, or Hermosa Beach? Come and see me! Use the button below to book your appointment.