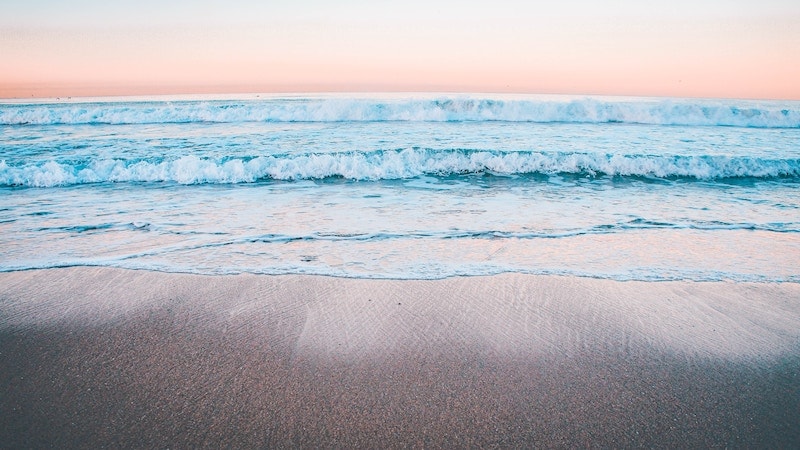 So, what and where is the South Bay?
The South Bay stretches from Palos Verdes to El Segundo along the beach, plus some inland communities. The name comes from its location which spans along the southern shore of Santa Monica Bay. The vibe is more surf town with an upscale leaning. Locals tend to be laid back and love to have fun. Many people in the South Bay enjoy spending their times outdoors surfing, playing beach volleyball, beach tennis and relaxing on the sand. Here's a breakdown of some things to do in the South Bay:
Hit The Strand
The Strand also known as the Marvin Braude Trail is a 22-mile paved path extending from Pacific Palisades to Torrance. Most of this trail runs along the coast of LA County.
Now, that's probably quite the distance to walk at one time, so why not explore it by the area? Check out these path suggestions:
Manhattan Beach Pier to Hermosa Beach Pier (4 miles round-trip)
Manhattan Beach Pier to El Porto (3 miles round-trip)
Hermosa Beach Pier to Redondo Beach Pier (5 miles round-trip)
Redondo Beach Pier to End of Trail (4 or 5 miles round-trip)
Prefer to bike? Go for it! If you don't have your own wheels, you can rent at the Hermosa Beach Cyclery, Marina Bay Rentals or Pedego Electric Bikes Redondo Beach.
Tour the South Bay Breweries
Love your brews, but don't want to go Downtown? You're in luck because the South Bay has plenty of places to enjoy an ice cold drink. Check out LA Beer Hop. They will take the stress out and plan your tour for you, so you can just relax and drink. This tour hits 3 breweries in the South Bay including Torrance, El Segundo, Hawthorne, Redondo Beach, & more.
Manhattan Beach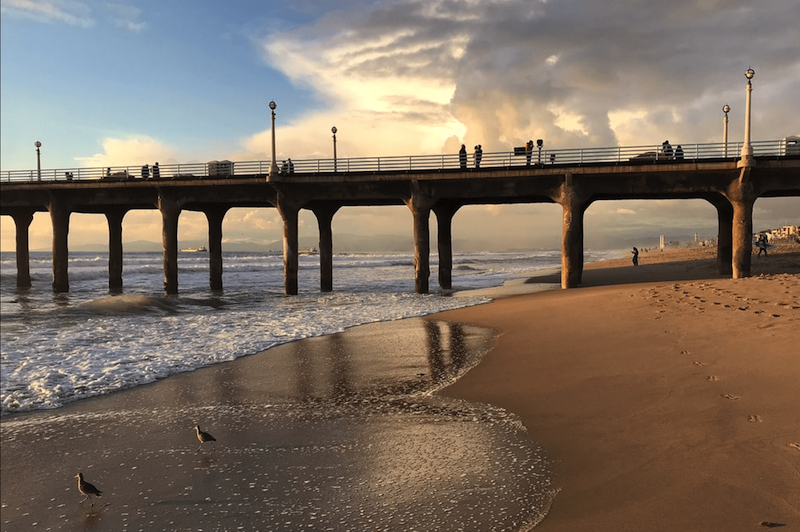 Roundhouse Marine Studies Lab and Aquarium
A fan of marine life? The Roundhouse Marine Studies Lab and Aquarium is located at the end of the Manhattan Beach Pier. It is open daily with free admission and is dedicated to teaching students & visitors about the oceans, marine life, and environment.
Manhattan Beach Botanical Garden
For those who love gardens, this one is dedicated to being environmentally conscious, with only plants that are considered water-wise. Special areas include a meditation garden, a wildflower meadow, and multiple opportunities for self-guided tours. This certified wildlife habitat is a must, offering countless chances to view butterflies and other species of flower-loving creatures.
Manhattan Beach Food Tour
Interested in good eats? The Manhattan Beach Food Tour will take you through Manhattan Beach community's diverse food scene and rich history. Whether you're a local or visiting, you can enjoy a 3 hour unique culinary adventure with 7 delicious stops.
Redondo Beach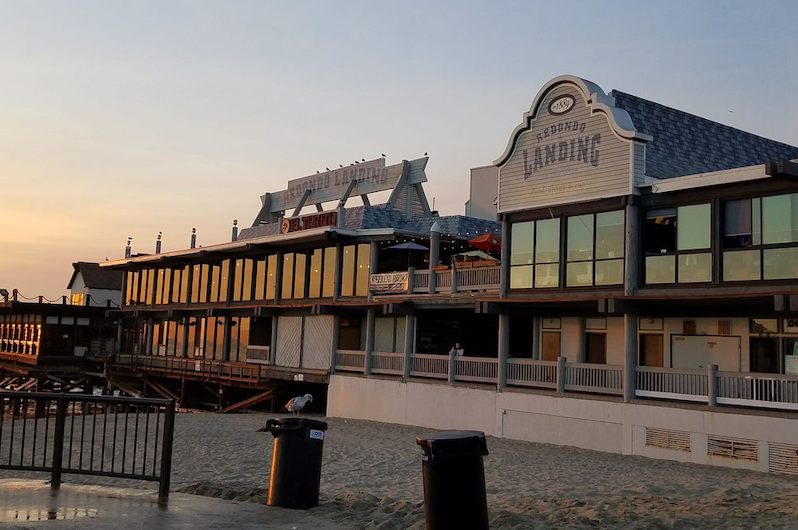 Redondo Beach Pier
Redondo Beach's main attraction is the pier. This pier is special because it is the only pier in California shaped like a horseshoe. You'll see many people with fishing poles at the U-shaped pier. If you're lucky, you may see someone reel in a catch. There's also many restaurants, fast-food stands, and souvenir shops for you to explore.
Eat Some Great Seafood
Redondo Beach Pier has plenty of restaurants selling fresh fish and the best thing is that prices are considerably cheaper than in San Pedro.
Quality Seafood, a market and restaurant, is top notch in terms of variety and taste.  They sell over 30 species of fish, 5 types of crab, lobsters, clams, sea urchin, mussels, crayfish, sea snails and oysters. Here, you can select your fish and/or shellfish and choose to get it grilled, fried or steamed. In addition, they serve clam chowder, fish tacos, smoked fish, poke, ceviche and many more.
Go Whale Watching
Did you know that Redondo Beach is in the migrating path of the gray whale? Every year, from November to December, the waters host hundreds of whales. A whale watching trip will give you the opportunity to get close to these creatures and learn about them. Seeing a whale up close is a great experience and is something you should do if you are visiting or live in California.
Hermosa Beach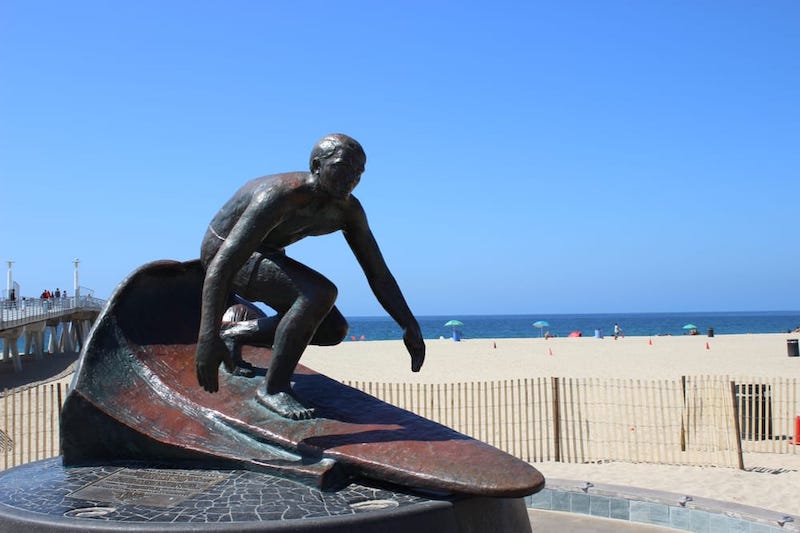 The Comedy & Magic Club
In the mood to laugh? A fan of Jay Leno? You're in luck! Jay is a regular Sunday night feature at this venue in Hermosa Beach as well as many other favorite comics. To get good seating, get there early for dinner and take advantage of their nearby rooftop parking.
International Surf Festival
Possibly the biggest sports weekend of the year in the South Bay, the International Surf Festival annually returns to Manhattan, Hermosa and Redondo Beach. It's an athletic competition that includes several events, is 3 days long and is non-stop activity. The Festival has events throughout the weekend centered in the beach and ocean, which include a Bodysurfing Championship, Surf Contest, Lifeguard Competition, Sand Soccer, Paddleboard Race and more. The favorite of the contests is properly known as the Charlie Saikley Volleyball Tournament- but most people refer to it as the 6-man.
The Lighthouse Café
This café has had some of America's most famous jazz artists perform and is one of the famous West Coast venues of the music's history. Nowadays, The Lighthouse Café hosts a mix of musical genres with Wednesday night reggae bands, Tuesday night open mic and well-known rock artists on the weekends with matinee jazz shows.
After a long day exploring the South Bay, you maybe be looking for muscle relief. If you have time and are still in the area, come by and see me in Hermosa Beach for a relaxing massage.